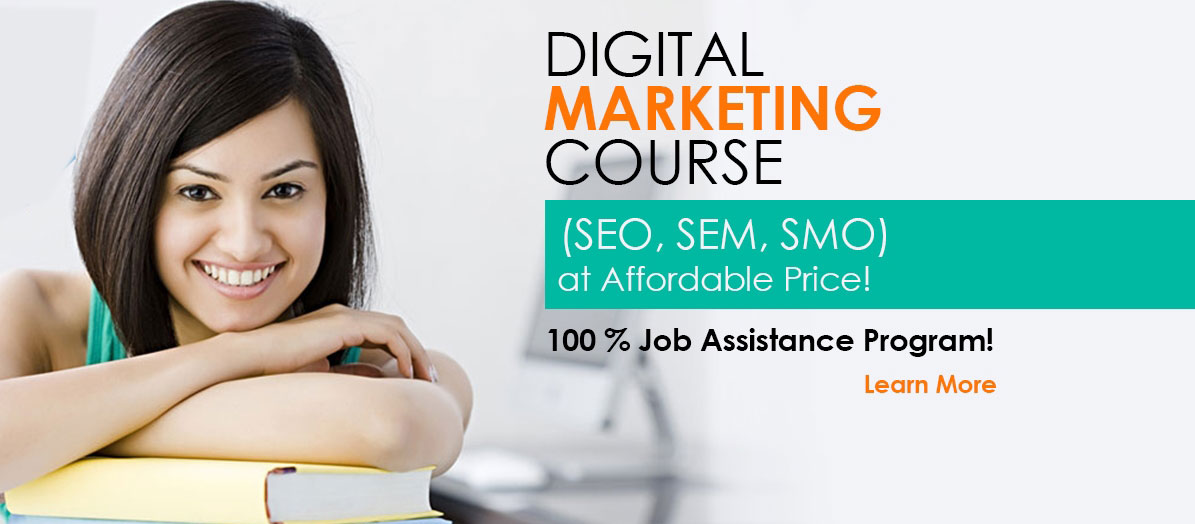 Digital marketing course @ Pavan Designer is a classroom training program which covers all facets of web marketing ie. SEO , SEM,Google Adwords, Display marketing, Social media and other tools. This program empowers you to call yourself a digital marketing Expert. You can work for any digital marketing agencies, internet marketing teams of business setups , start your own blog and earn through adsense ,start your own website and run business , work as a freelancer or be a part of the web marketing outsourcing industry.
Course Syllabus
Core Modules:
Search Engine Optimization (SEO) – Learn how to get website listed among top search engine results.
Social Media Marketing (SMM) – Learn how to build brand, generate leads & aggregate audience on Social Media.
Search Engine Marketing (SEM) – Learn how to effectively run ads on Search Engines.
Inbound Marketing – Learn how to attract & convert customers by earning their trust through various techniques such as content marketing.
E-mail Marketing – Learn how to effectively build your users lists, deliver e-mails & generate relevant clicks.
Web Analytics – Learn how to make business decisions from the metrics available in Digital Media.
Specialisation Modules (Participants can pick and choose these sessions based on their objective of learning digital marketing)
Website Development using Wordpress.
Affiliate Marketing.
Mobile App Marketing.
Learn how to create unfair advantage and exponentially Grow Online Business.
Integrated Digital Marketing Strategy.
How To Sell Digital Marketing Services?.
Blogging for Beginners.
Super Blogging.
Display Advertisement.
Advanced Google Analytics.
E-tail ( Online Listing ) /Website V/s Market Place.
Prepare Yourself For Career Opportunities in Digital Marketing.
Video Advertising.
Shopping Advertising.
Weekly Assignments & Project - The participants will be given appropriate Assignments & Projects to give hands-on experience in Digital Marketing.
Analysis Based Internship - We believe that the real learning does not happen in the training sessions. For real learning, you have to make your hands dirty. We have designed analysis based internship in which you will do a research on one topic every week. For every good analysis submission, you will do blog post.
---